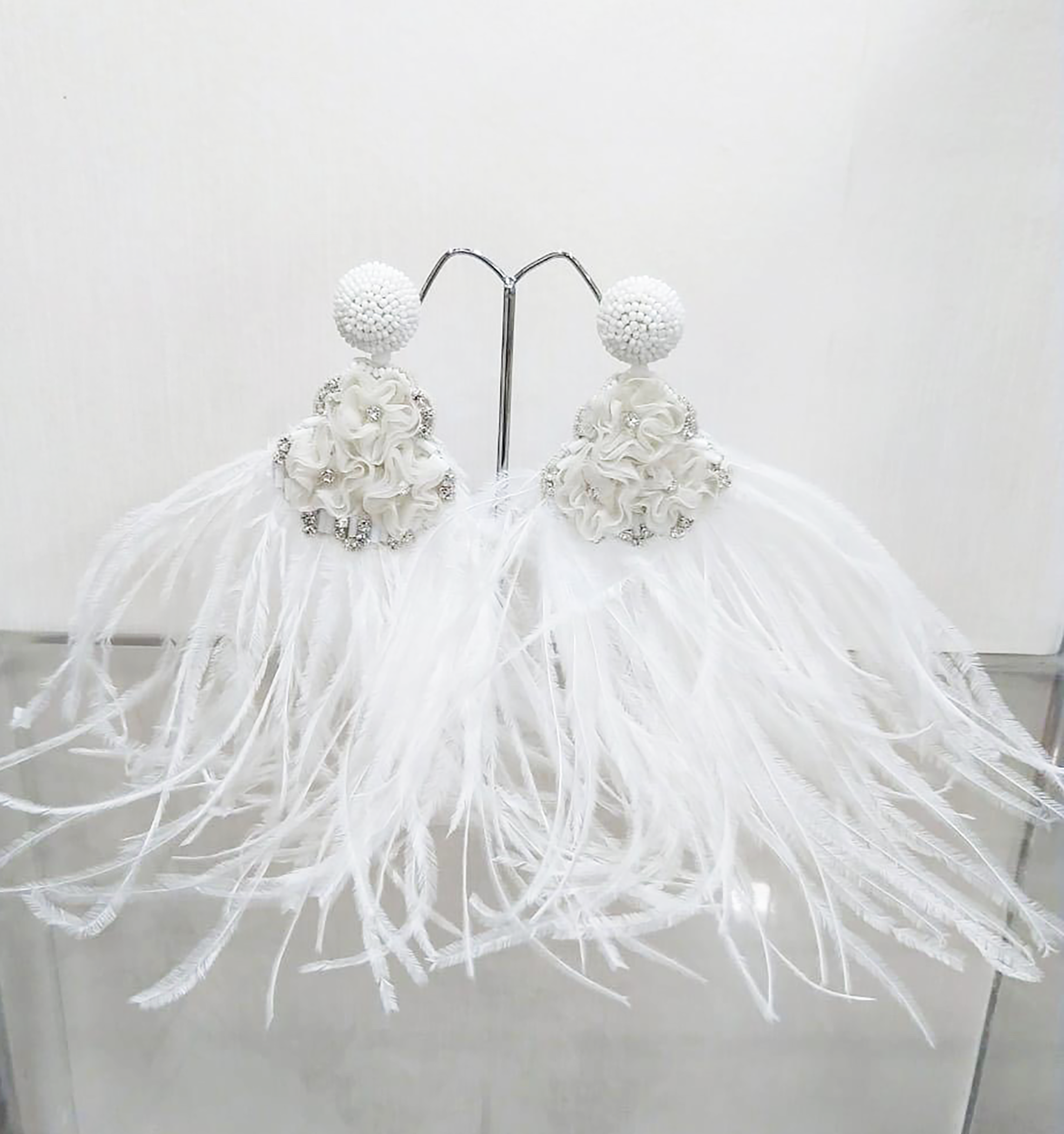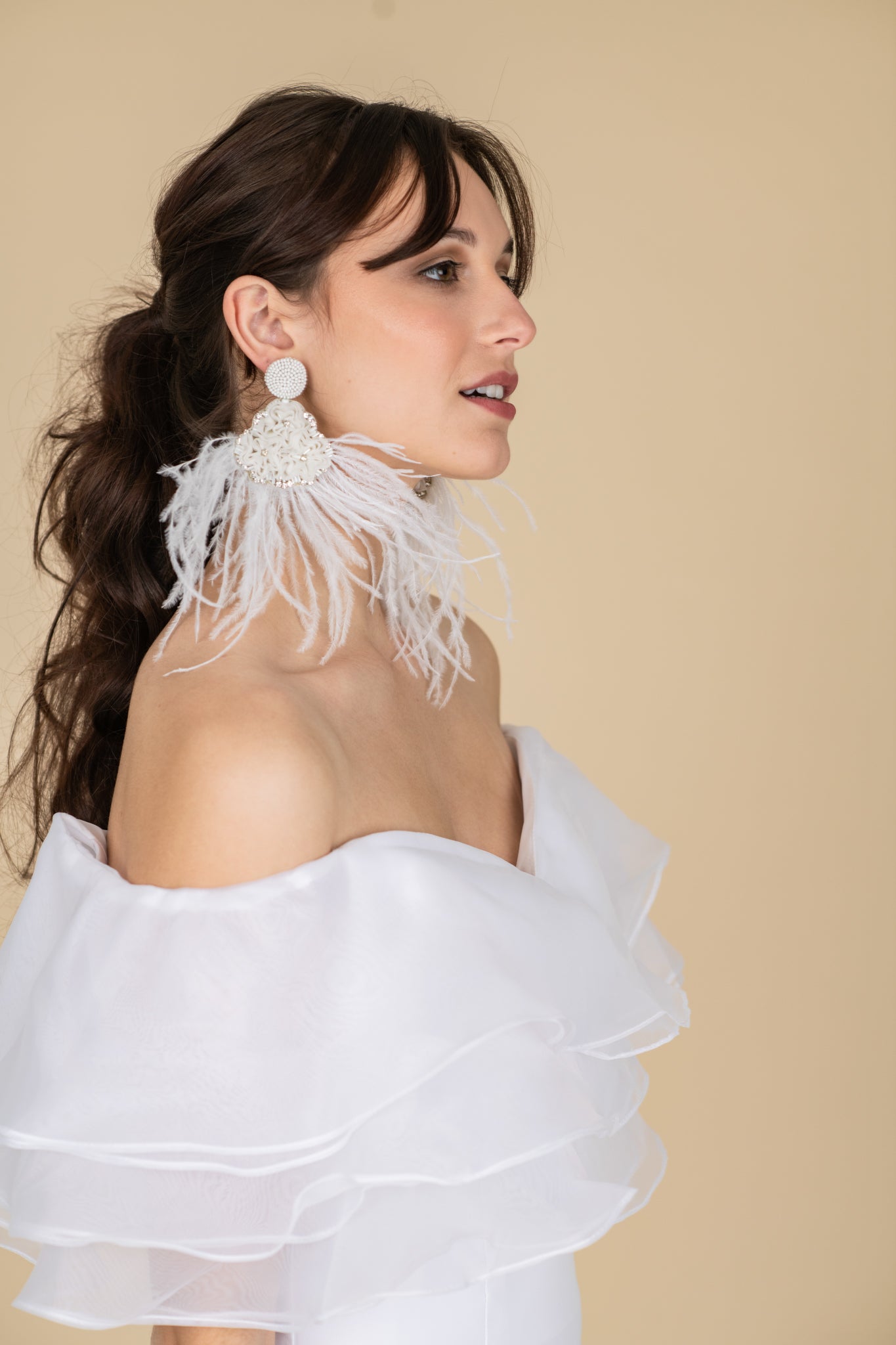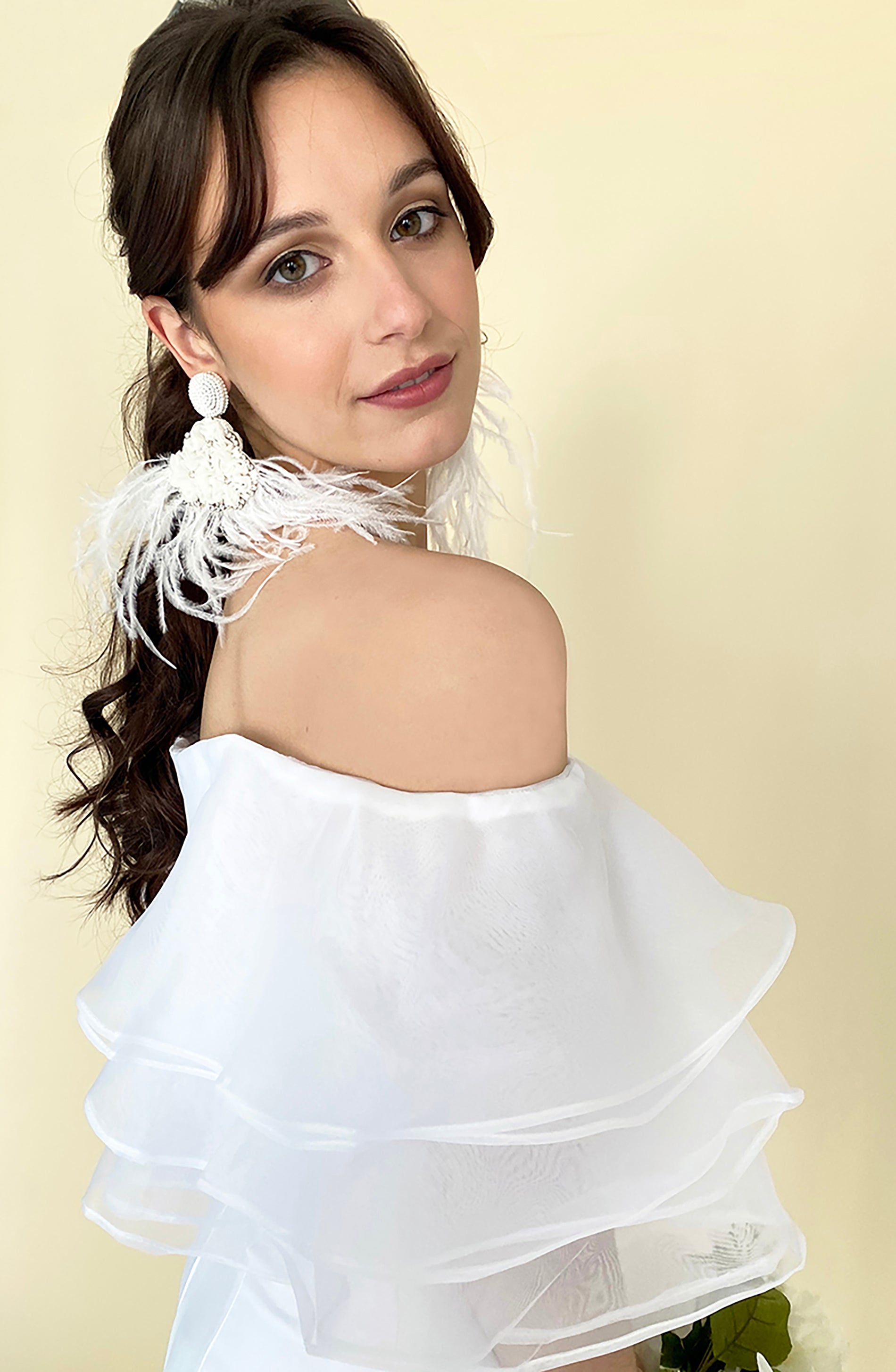 Ostrich Hand-made Earrings
You can't help but fall in love with the Ostrich Hand-made Earrings, not just because they conceal a bare neck but also due to the drama in their detail. These dangle earrings manage to look cute and glorious at the same time, all while plucking not a single feather out of an actual ostrich. Put your money where sustainable is by getting yourself this white accessory.
In the Spotlight
Handmade to the tiniest detail
White (Not) As an Ostrich
Large studs encrusted with white beads
Each stud supporting a conic frame
Conic frame encrusted with silver rhinestones and leather flowers
Faux-feather tassels
Imported
FARAH NAZ NEW YORK offers free shipping, minimum purchase $50 or up & free return to all locations in the United States. 
 Shipped via USPS, UPS or FedEx.
 All domestic deliveries require 3 to 6 business days to arrive after your order ships depending on your locations
Share
FAQ
Once your order has been shipped, we will notify you via e-mail of the shipment status. This e-mail will also provide you with tracking information and the ability to access the status of your order from the convenience of your computer
Farah Naz will accept your free return or exchange of unworn and unwashed with hand tag on merchandise only. Return is only allow on your expense with in 20 days after the product has arrived
As soon we receive your order we start processing it. If the order has been submitted and we have started working on it then it can't be cancel.
It is an e-commerce platform that allows us to provide to our international clients the ability to shop at Farah Naz.US in the US currency with competitive shipping costs and delivery times.